M aintenance agreements are imperative to get the best out of your air conditioning system. Energy consumption can increase by 30% if regular maintenance is not undertaken, therefore to ensure your system runs in the most cost effective manner we highly recommend you taking out a maintenance agreement.
Maintaining your air conditioning will ensure your system will run with maximum efficiency, preventing system failure & extending the life span. As members of ACRIB and holders of the F Gas certificate we are fully licensed to carry out full installations, servicing/maintenance and breakdowns of your system also to handle and dispose of refrigerant.
Maintenance is vitally important for all air conditioning equipment. There are many benefits to providing your air conditioning with regular maintenance: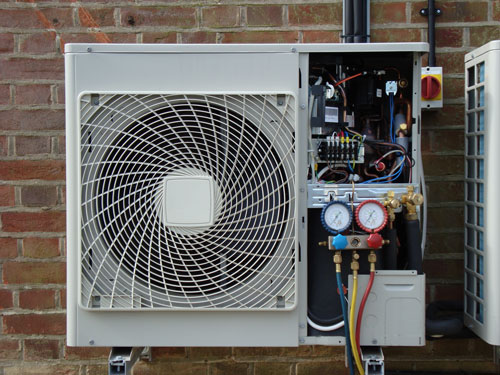 Extend the lifespan of the system

Ensure maximum efficiency

Reduce the chance of equipment failure

Ensure safe effective running

Ensure air quality is kept to a high standard

Keep in line with current legislation

All manufacturers offer a warranty providing a maintenance contract is taken out and to comply with legislation.
Maintenance can extend the life of your system and save you money for a minimal investment. Whether you are a business or a home owner Ambient can provide a maintenance agreement to meet your individual needs to protect your air conditioning system. Each contract is tailored to suit the clients specific requirements. All our engineers have up-to-date knowledge of current legislation and codes of practice, enabling them to carry out such things as the reclamation of hazardous refrigerants or simply to advise.
Providing our clients with the best solutions is important to us, so we can also maintain and service air conditioning systems that we have not supplied and installed subject to an on site survey.
Planned maintenance gives you peace of mind knowing your air conditioning is working efficiently, and we want you to get the most out of our units, or your existing ones.
Want More Information?
Get in touch with us today to see how we can help
you improve your business environment